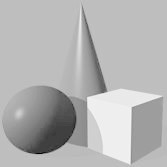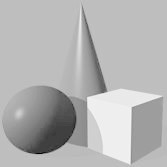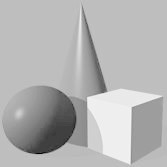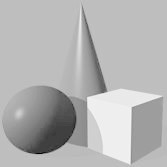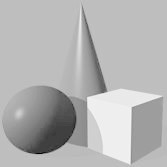 For Sale

Click Photo for More Pictures

1981 Beech C24 Sierra, $85,000.00, AFTT 3978, 200HP IO-360 TSMO 1746, Garmin GTN750. Garmin 430W, Garmin GTX 345 transponder ADS-B In/Out, Garmin GMA 350 Audio Panel W/ Bluetooth connectivity, Garmin Flight Stream 510, MUX-8A Black Box Recorder, S-Tec 50 autopilot, 4 place intercom, GAMI fuel injectors, EI engine monitor, EI Fuel totalizer, LED landing and taxi lights.

1967 Mooney M20C, $48,000.00 AFTT 5530 Engine Lycoming O-360 TSMO 1473, Garmin GDL-82 w/ ADSB-OUT , Garmin GNS 430, King KCS-55A w/ HSI slaved to 430, KX-155 NAV/COMM, S-TEC 30 Autopilot w/ ALT hold, EI FP-5 Fuel Flow Garmin GPS 396 Portable VFR Navigator w/ XM connectivity, King KT76A Transponder, Engine PreHeater, LASAR Lower Cowl Closure, Electric Gear, Hydraulic flaps. Aircraft Location Astoria, Oregon


1958 Piper PA-24-250 Comanche, $47,000.00 AFTT 3078, Engine TSMO 924, Prop TSMO 396, Garmin 150, Collins Nav/ Com, McCauley three balded prop, Century Autopilot..

1961 Cessna 210A $52,000.00 AFTT 3121, Engine TSMO 887, King KX-155 NAV/COM, King KMA 24 Audio Panel, Apollo GX55 GPS, King KT76A Transponder, ECI EGT/CHT, Aileron and Flap Gap Seals, S-TEC 30 Auto Pilot.

1963 Piper PA-23 Apache Geronimo 235 $48,000.00 AFTT 7401 Left Engine TSMO 1531 Right Engine TSMO 1531 Narco MK12N NAV/COM, King KX170B NAV/COM, KMD 150 GPS, Narco Transponder, Tip Tanks, one piece windshield, Shadin-Digiflo Fuel Management system, Aux Electric Hyd Pump, ADS-B Out Compliant

1976 Cessna 414 $190,000.00 AFTT 10,728 Engines RAM VI TSMO 969, Propellers TSMO 969, Dual Collins VHF20, King KLN-94 GPS, Collins AP-107 Autopilot, Collins FD-108 flight director, Bendix KWX-56 Radar, Argus 5000 moving map, Shadin fuel flow, Vortex generators, De-ice boots, Electric windshield, Oxygen system, Air conditioning, Engine fire extinguishers. Aircraft Location Durango, Colorado.

2 EA DeHavilland DHC-1 Chipmunks. $50,000.00 each

N31351--Airframe-7657 hours .. Engine-1380 hours since major and471 hours since Top Overhaul .. Fabric-Complete Stits Poly-fiber system1986 (always hangered) Metal paint is DuPont Imron. Engine isGipsy Major 10MarkII

N6004A--Airframe-7844 hours .. Engine-1041 hours since major and339 hours since Top Overhaul Fabric - Complete Sits Poly-fiber system2004 (always hangered) Metal paint is DuPont Imron Engine is GipsyMajor 10MarkII.

For $100,000.00 you can buy both aircraft plus another Chipmunk project and all spare parts.